Update: Subsequent to the publication of this story, the City Clerk voided the election for the Viamonde school board in Ward 3 – Centre. The election will not take place on October 24 and a by-election will be held at a later date. See the full statement.
After a month-long search led by frustrated parents in a Toronto French-language school ward, one previously unknown trustee candidate, Joseph Frascà, is trying to apologize and step down, while the other, Amina Bibi Bhaiyat, is accusing the parents of racism.
The two candidates are the only people running for trustee in Ward 3 of Toronto's French-language secular school board, Viamonde. Until this week, neither had a candidate website, an email on the city's list of candidates, or any way to contact them online. After months of anonymity, the two mystery candidates finally came into focus this week, revealing fringe candidates, one of whom expressed troubling social views, and both of whom don't speak French and may not even be eligible to run.
For Cameron MacLeod, a parent in the ward, the saga began in August, in the final days of the four-month nomination period. For months, no one had stepped forward to run for trustee, a lack of interest MacLeod found "upsetting"—it was, after all, a role that would have a substantial say in his child's curriculum and school funding, and would serve as a crucial voice meant to represent the students and their families in potential negotiations with the provincial government.
MacLeod felt brief relief as he finally saw one name appear on the city website, and then another: Amina Bibi Bhaiyat and Joseph Frascà.
But the feeling didn't last long. In late September, families started posting their concerns in family Facebook groups. It was, according to another parent, a swift switch from pizza parties to municipal election posts.
"We realized, 'Wait a minute, we actually don't know who these people are.' We started asking around and discovered literally no one knew who they were." MacLeod says.
For the parents, it was hard not to see these would-be-trustees as opportunistic: two candidates signing up moments before nominations closed in a ward that had seemingly escaped municipal election scrutiny for years—with no easy way to contact them. Posts about sleeper trustee candidates trying to block progressive policy were spreading on social media. So MacLeod and the other parents investigated. "For the past month we've been trying to figure out—who are these people?"
See All School Trustee Candidates
Candidate Tracker is your go-to place for fact-checked biographies of all school trustee and city council candidates.
Read More
Ontario's French-public-secular school system, the Viamonde school board (Conseil scolaire Viamonde) is simultaneously one of the largest and smallest school systems in the province. It's comparable to the geographic size of Belgium, MacLeod quips, with 41 elementary schools and fifteen high schools from Windsor to Oshawa. But its student population is just around 13,000, a fraction of the TDSB's 247,000 students.
In Toronto, Viamonde has 11 elementary and three secondary schools, and only three trustee wards for the whole city. In two of those wards, the winners have already been proclaimed, since they ran unopposed. The third ward is MacLeod's.
Last week, MacLeod says multiple concerned parents went to city hall, where a computer in the election office holds all candidate contact information in nomination forms.
"It's taken heroic efforts to get any information about the candidates," says Marie-Chantal Ethier, a Viamonde parent and founder of Familles Franco Toronto, a Facebook group she helped form ten years ago to connect Francophone families in the city that now has about 1,000 members.
Ethier and other parents watched the saga unfold online, in Facebook groups like her own. This weekend, the news started to spread like wildfire: parents had phoned the candidates, and neither Bhaiyat, nor Frascà, could apparently speak French.
It was news that Ethier said highlighted something people took for granted that wasn't actually backed up by the law—that French-language school trustees have to speak the language.  Trustee meetings and administrative processes all take place in French, and in the ten years that Ethier has been actively involved in the city's French community, she hasn't heard of any other candidate that's tried to run without speaking it.
"It's hard to imagine that somebody who is not able to communicate in French would be able to represent the parents and the community's best interests," she says.
To run for trustee in the French school district, it is not technically a requirement to speak the language—but you do have to be eligible to vote in the school board in which you're running. In nomination forms, trustees declare as much in saying that they are qualified under the Education Act (s.219(1)).
To vote in a French-language public school district like Viamonde, electors or their spouses have to be a "French-language rights holder"—somebody who has the right to educate their child in a minority language under section 23 of the Canadian Charter of Rights and Freedoms. In Ontario, this means French either has to be your first language (that's still "understood") or the language in which you received your primary school instruction in Canada.
It's this particular requirement that Joseph Frascà says he wasn't aware of when he signed up.
Frascà is a location coordinator at the City of Toronto who, according to his LinkedIn profile, finished his bachelor's degree at the University of Toronto in 2018. When reached by The Local on Tuesday night, he seemed overwhelmed and apologetic.
He says he chose to run in Viamonde for several reasons: he had experience working with kids, and he was concerned his part-time contract work with TDSB would create a conflict of interest if he ran for trustee in the English public system. Second, Viamonde schools were close by, and physically in his city ward: "I had a good opportunity to win and actually make a difference."
Frascà insists he has something to contribute to the role. But on sign-up day, he doesn't deny he saw an opportunity. He looked up the only other candidate, Bhaiyat, and saw she had no online presence. He consulted the people around him, and they agreed: it wouldn't be "an outlandish campaign to be part of."
He knew the trustee meetings would be in French, and says he had two colleagues that were committed to going to every meeting to act as translators. He admits that he only took French up to Grade 11, but was "strengthening" his skills with a team and online language communities: "I was aware of the challenge, but I was prepared to address the obstacle and overcome it." 
When signing up, Frascà confirms he saw the Education Act declaration of ability to vote in the jurisdiction in which you were running, but assumed that it meant he was eligible to vote in his city ward.
Frascà was planning to start campaigning this month—but two weeks ago, at a funeral, he says his uncle told him he might not be eligible for the position. Then, he says, he left for the weekend for work, and returned to a slew of missed calls and emails with questions from parents.
After that, he said he decided to lay low—consulting his legal counsel, trying to figure out his eligibility, and "trying not to put people into a panic." It's a strategy, he admits, that appears to have had the opposite effect. On Tuesday, Viamonde parents apparently showed up at his house. His mom called him, "up in arms."
"This is my fault. I'm not trying to blame others," he says. But he said he does wish there was more clarity around the need for French language right holders to run for these positions. Frascà has now read the legislation, but he's still unsure about exactly what it means: "I had to really, really search to find out this element of me being ineligible."
"I'm absolutely not claiming to be anything that I'm not," Frascà says, confirming that he went to English public school and doesn't have family in the Ontario French-language system. "I really feel for the voters in this area, because I don't think they have any viable option to choose from right now."
"I'm trying to get my foot in the door in the game of politics. I don't think this was the best place to start with, but you gotta do your homework."
"We realized, 'Wait a minute, we actually don't know who these people are.'"
The other mystery candidate, Amina Bibi Bhaiyat, seems to have no intention of stepping aside. At the beginning of what would amount to 80 minutes of phone conversation over the course of two days, Bhaiyat says she ran for the Viamonde school board because she saw the spot was empty. Her daughter went to French immersion in public school, where Bhaiyat says she saw unfairness and racism that she's looking to correct as trustee.
She claims she didn't run for the English board because there were a lot of people, and she didn't want to argue (or, seemingly, debate)—"if you believe me, you believe. If you don't want to believe me, it's okay." She also says she didn't know that the trustee position is paid when she submitted her papers (in Ontario, this year's honorarium amount ranges from $7,500 to $29,500). She works in business, buying wholesale products and re-selling or donating them.
Bhaiyat says she hadn't started campaigning earlier because there was a death and a wedding in her family, and she was helping her daughter, Habiba Desai, with her campaign for councillor of Scarborough Ward 24.
In conversation, Bhaiyat's campaign points are a mix of naturalistic wishes and promises to protect children by imbuing their lives with positivity—"not the violent history." She wants to ban gifts for teachers because of the practice's potential to further inequality, as well as stop charities that ask children to collect donations: "they are making children beggars."
Bhaiyat says she is against allowing Pride celebrations or LGBTQ2+ terms in schools. "[Children are] not gay or lesbian, children are children…their mentality becomes lesbian or gay because parents did not teach them [the] right way to value their body. If they teach them their body's value… they never become lesbian or gay."
On issues of Truth and Reconciliation—a parental concern in the Viamonde board, according to MacLeod—Bhaiyat acknowledges their importance but doesn't think they should be taught every day. Negativity, she said, doesn't "help education; [it] only spreads anger."
Regarding the existence of unmarked Indigenous childrens' graves, Bhaiyat expressed skepticism of something she hadn't seen with her own eyes. "The internet [makes] fake photos," she says. "Whatever happened, God knows. God knows everything."
On Monday, Bhaiyat published her campaign website, and her contact information was posted on the city's election page (in city hall nomination papers, it appeared she had only provided her daughter's email.)
Bhaiyat confirmed that neither she nor her husband speak French, but claimed she can understand the language. She says she had some French education from the two years she lived in Montreal when her family immigrated from India, and says her daughter attended French immersion public schools. She added that the board could provide her a translator, and if not, she would bring an assistant.
In conversation, Bhaiyat bristled at this line of questioning. She said it's too personal, not relevant, and that she is confident that she is qualified. Her new campaign email forwarded The Local a copy-and-pasted overview of the Ontario government's French-language education page, which includes a section that states that schools may admit newcomers who don't speak French or English.
This weekend, the news started to spread like wildfire: parents had phoned the candidates, and neither Bhaiyat, nor Frascà, could apparently speak French.
As information has finally emerged about the mystery candidates, the Viamonde parents are challenging Bhaiyat and Frascà. According to an email provided by MacLeod, at least two groups of Viamonde parents wrote to the deputy city clerk on Tuesday morning, relaying their concerns about the eligibility of the candidates. If the candidates are not qualified under the Act, parents are looking for them to step down (which they may be required to do) and potentially hold a by-election for other candidates.
Frascà seems ready to comply with these wishes. On Tuesday night, MacLeod wrote that Frascà had notified them of his apparent ineligibility, and parents would be notifying the city clerk on Wednesday. (Frascà did not confirm whether he directly contacted the parents.)
"I want to apologize for the feelings that they have," Frascà said. "I think it's best that I resign, and I think that would probably be their advice to me as well."
After our call, Frascà texted to clarify that he's "ready to resign," but only if he is deemed ineligible. While he is still unclear on whether he can run, "[It's] unfair for me not to take the last days of campaigning serious[ly]."
But Frascà sees the whole situation as a "Catch 22": candidates can withdraw before the end of a nomination period, but he signed up on the last day. He thinks he could be ousted or step down, if elected, but is waiting to hear back from the city about the technicalities. "I'm damned if I do, damned if I don't."
Bhaiyat says she sees the challenge in Viamonde as "completely racist," stating that she can bring different things to the position than a French speaking trustee.
"If they want to do that, I can't stop them… I will say they are being racist," she said.
In an email, the Viamonde school board declined to comment for this story, stating that they didn't have any information that wasn't public, and citing a policy requiring them to stay neutral during election campaigns. They added that they were aware "people are searching for more information about certain candidates for the upcoming school trustee election."
And with less than a week to go before election day, apprehension is spreading into the MonAvenir French-Catholic board, where four parents requested a similar audit of the candidate qualifications from the deputy city clerk on Wednesday. One parent told The Local about concerns surrounding other mysterious candidates with English-only websites, or sites seemingly posted just a week before the election. (In an interview for The Local's Candidate Tracker, one MonAvenir trustee hopeful said he was conversational in French, his wife spoke the language, and that he was available for any questions about his campaign).
Newsletter
Sign up to our free newsletter to get award-winning local journalism delivered to your inbox.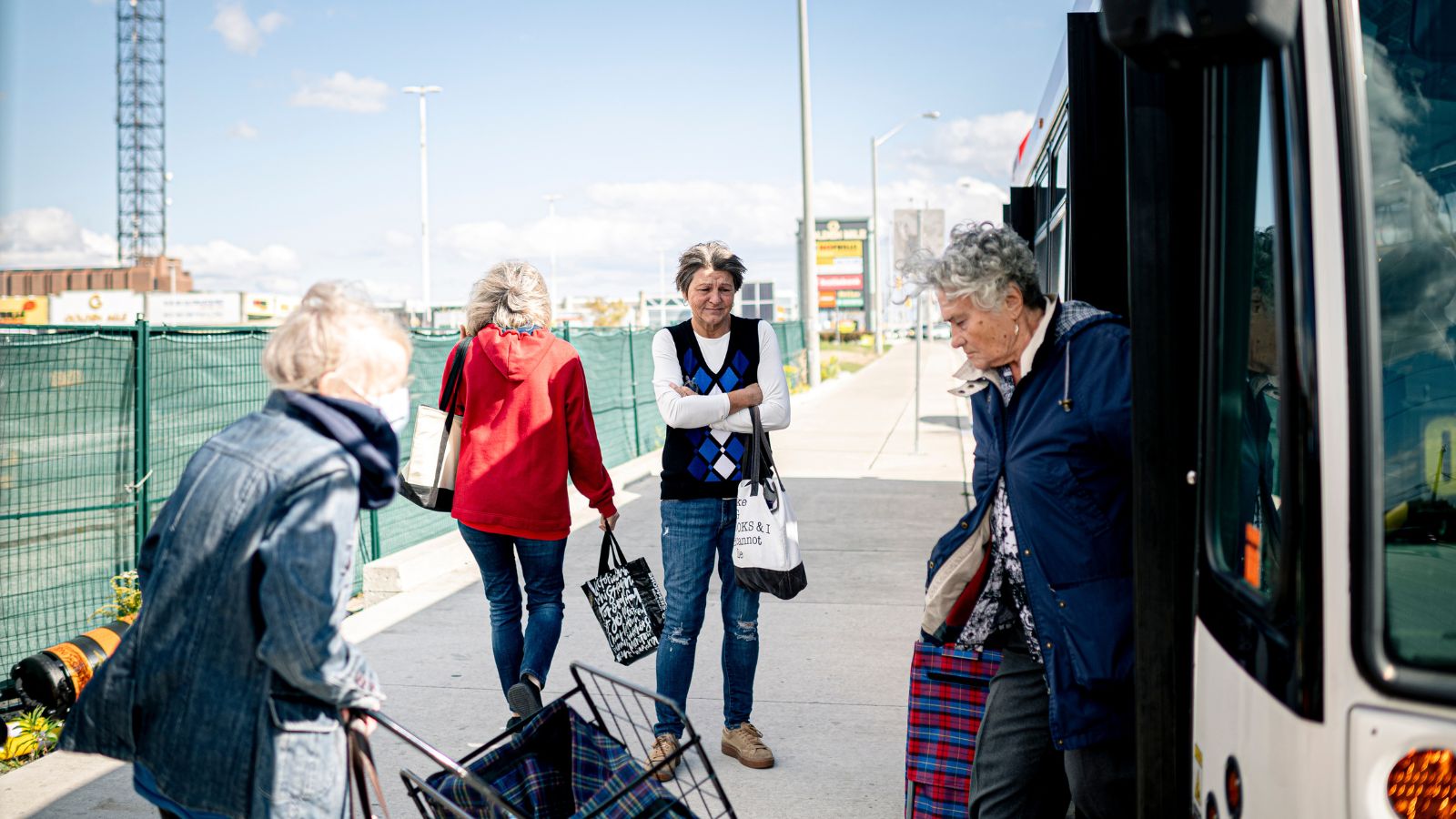 For MacLeod and the other Viamonde parents, the entire situation has been deflating.
"We don't have room for miscommunication and confusion," MacLeod said of the importance of French speakers in trustee roles. This, in part, is also because of the layers of minoritization MacLeod sees at play here—minority language rights, the proportion of new Canadians that are Francophone, and more.
"My child has two dads," MacLeod says. "There are Indigenous children at his school, there are trans children at his school. We have a huge minority population in terms of people of colour. We need to have effective representation for the needs of those communities who have spent decades and decades being ignored by our school boards, or being ill-served."
"There needs to be a bare minimum of what it means to actually engage and present yourself as a candidate."
What happens next is still largely unclear, but MacLeod says the whole process has highlighted "a deeply old fashioned and absurd situation," with parents chasing down candidate information in the innards of the municipal election system.
As a parent, he says he feels "left behind."
"I don't have any time to go to city hall, I don't have time to do much more than a little bit of googling. If I'm taking hours away from my day job to find out who's going to keep my child safe—that's a deep failure of the whole system."
Correction: An earlier version of this piece incorrectly identified a closed parental Facebook group as "Familles Francaise Toronto".